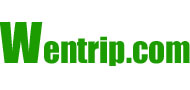 Legend
| | |
| --- | --- |
| | Hotel star |
| | Diamond rating |
| | Special gifts are granted if you book with us. |
| | Golden Recommended Hotel |
| | Silver Recommended Hotel |
| | Prices include service charge, but not include taxes or other additional charges by the hotels. |
Safety Rate:



Traveler Rating:






Because of the large amount of domestic visitors visiting Qufu every year, the city boasts a large number of budget hotels, but unfortunately, most are not officially certified to accept foreign visitors. You can still find clean and cheap accommodation in the Confucius Mansions Hotel (Kongfu Fandian). This hotel is well located near the Qufu bus terminal.Although not star-rated, the Confucius Mansions Hotel is a certified international hotel. The venue has long been famous among international students who come to the city to take short term courses in Confucianism. A bed in a triple room with bathroom starts from RMB30. Standard rooms are around RMB140 (prices are negotiable.) The rooms are somewhat austere, but they are clean and comfortable.
Star:0
Address:1, Donghuamen Dajie Qufu China
ZipCode:273100
Distance from the airport ( Km ):
Distance from the railway station ( Km ):
Room Types & Rates
(1USD=6.5CNY)
No room is available at this moment. Please make sure the check-in / check-out date on the left are correct. If you want to book the Confucius Mansions Hotel , please send us your name, arrival / departure date, and preferred room type. Your enquiry will be processed within 30 minutes.
Meeting Rooms
Hotel Dining
Fitness & Recreation
Hotel Amenities
Credit Cards Accepted