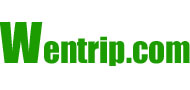 Legend
| | |
| --- | --- |
| | Hotel star |
| | Diamond rating |
| | Special gifts are granted if you book with us. |
| | Golden Recommended Hotel |
| | Silver Recommended Hotel |
| | Prices include service charge, but not include taxes or other additional charges by the hotels. |


Safety Rate:



Traveler Rating:






Located in the city center of Qufu, the Tourism Hotel (Luyou Binguan) enjoys an excellent location. The hotel is near to the Confucius Temple and the Confucius Residence, being only a? 5 minute walk from both, and the bus terminal is only one block away.The hotel rooms are all elegantly decorated and well equipped with central air-conditioning, IDD telephone, cable TV and bath tubs with 24hr hot water. Luxurious suites are available with different types of decoration from? Chinese and Japanese to European style. The hotel restaurant serves Shandong food, Sichuan food and other regional Chinese cuisine, as well as a "Confucious Home Banquet" available as the house specialty. Facilities include a Night club, Bowling alleys, an indoor swimming pool and sauna.
Star:2
Address:1, Jinghan Road Qufu China
ZipCode:273100
Distance from the airport ( Km ):
Distance from the railway station ( Km ):
Room Types & Rates
(1USD=6.5CNY)
No room is available at this moment. Please make sure the check-in / check-out date on the left are correct. If you want to book the Tourism Hotel , please send us your name, arrival / departure date, and preferred room type. Your enquiry will be processed within 30 minutes.
Meeting Rooms
Hotel Dining
Chinese cuisine, Western cuisine, Bar/lounge, Room service
Fitness & Recreation
Arcade, Pool/billiards room, Fitness facilities, Massage, Sauna
Hotel Amenities
Parking, Meeting facilities, Business center, First aid, Beauty salon, Ticket office, Laundry service
Credit Cards Accepted