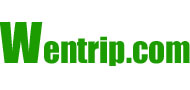 Legend
| | |
| --- | --- |
| | Hotel star |
| | Diamond rating |
| | Special gifts are granted if you book with us. |
| | Golden Recommended Hotel |
| | Silver Recommended Hotel |
| | Prices include service charge, but not include taxes or other additional charges by the hotels. |











Safety Rate:



Traveler Rating:






Dragon Spring Hotel (Longquan Jiudian) is a business hotel located on Longhua Renmin Zhonglu with easy access to several freeways, adjacent to most of the main golf courses in the city. There is a shuttle bus leaving the hotel for Hong Kong every hour between 7:30 a.m. and 6:20 p.m. everyday.
The hotel is of Continental style. It offers a total of 133 guestrooms. Broadband Internet access is available in all the rooms on the business floor.
The Wanfu Restaurant is a Chinese restaurant consisting of a hall and more than 30 VIP private dining rooms. Seafood and abalone are offered. A French restaurant is available in the lobby. There is also a multifunctional banquet hall, a conference hall and a theater of Continental royal style.
Star:4
Address:People Road Middle Longhua , Shenzhen
ZipCode:518109
Distance from the airport ( Km ):30
Distance from the railway station ( Km ):20
Room Types & Rates
(1USD=6.5CNY)
| | | | | | |
| --- | --- | --- | --- | --- | --- |
| Room Type | Room Rate | Tax Included Rate | Average Nightly Tax Included Rate | Breakfast | |
No room is available at this moment. Please make sure the check-in / check-out date on the left are correct. If you want to book the Dragon Spring Hotel , please send us your name, arrival / departure date, and preferred room type. Your enquiry will be processed within 30 minutes.
Meeting Rooms
Hotel Dining
Chinese Cuisine|Western Cuisine|Coffee Shop|Room Service|
Fitness & Recreation
Karaoke|Fitness Facility|Massage|Sauna|
Hotel Amenities
Meeting Facilities|Business Center|Parking|Currency Exchange|Ticketing Office|Domestic Long-distance Access|International Long-distance Access|Laundry Service|Beauty Salon|Taxi|
Credit Cards Accepted